Kentucky Achieves Gold Status with Youth on Course
The Kentucky Golf Foundation is proud to be announced as one of eleven Allied Golf Associations across the United States to be recognized with gold status from Youth on Course. The award distinguishes Associations who have had outstanding engagement and programming. With so many courses across the state participating in the Youth on Course intiative along with Hurstbourne Country Club, Big Spring Country Club, Big Spring Country Club - Harmony Landing Course, and Keene Trace Golf Club taking part in the Caddie Program, this achievement would not have been possible without facilities' dedication to the program.
"It's an honor to be recognized by Youth on Course for the work we have done in Kentucky," Jimmy Kirchdorfer, Kentucky Golf Foundation contributor said. "We're proud to support and build a program that significantly impacts the lives of young people in the Commonwealth primarily through the YOC caddie program, scholarships, and affordable golf options. I hope this designation encourages others to get involved and continue the growth of the Kentucky Golf Foundation."
"It is really exciting to see the growth of Youth on Course Kentucky recognized for its success," Phil Armbruster, Kentucky Golf Foundation Honorary President stated. "Even more gratifying is to know how many young people have been impacted by getting the opportunity to play affordable golf at many courses throughout the state. We were also the second state to introduce the Youth on Course Caddie Program. These efforts are only the beginning and we've got to keep going and create even more opportunities in the future."
The KGF is very grateful for the recognition and congratulates the other Allied Golf Associations to receive this accolade.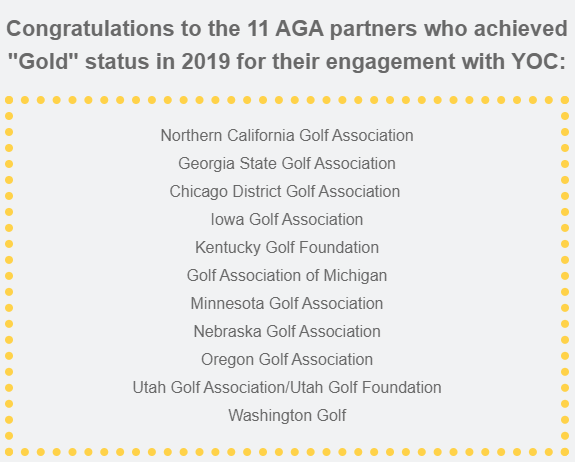 Related News
Affinity Travel Benefits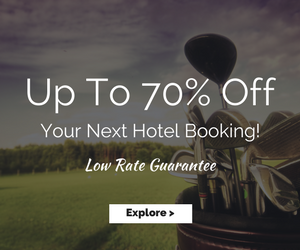 Twitter @TuckPGA
Tweets by @TuckPGA
Kentucky Junior Golf Supporters