More
PGA Golf Management at Eastern Kentucky University
Eastern Kentucky University in Richmond is one of eighteen accredited PGA Golf Management programs located throughout the United States. EKU is the only university in Kentucky, Ohio, Tennesee, Illinois, Virginia, Missouri, and West Virginia to offer such a program. Graduates from the program will become eligible for PGA Membership and receive a Bachelor's Degree in Marketing. Kentucky Junior Golf is proud to partner with EKU and grow the golf industry by introducing young men and women to the exciting opportunities a career in golf can present.
2019 Internship Sites
Frequently Asked Questions
1. Do you require a USGA Handicap to apply to the PGA Golf Management program?
In order to be accepted into the program, you must obtain a golfing handicap of 12 or less. You do NOT need an official USGA Handicap to apply to the PGA Golf Management program. If you do not have an offical handicap, CLICK HERE to have a PGA Professional or golf coach verify your playing ability (of a 12 golf handicap or lower) by completing the form.
2. How does EKU differ from other PGA Golf Management Universities?
One key difference among the 18 total PGA Golf Management Universities is the degree major associated to their PGA Golf Management program. At EKU, students receive a Bachelor's in Marketing from an AACSB Accredited School of Business. Marketing is a very strong major to have as a future golf professional and is a very versatile degree both in and outside of golf.
3. How do I apply to EKU?
Visit the following link to apply to EKU: https://admissions.eku.edu/apply
While applying to the University, you also need to apply to the PGA Golf Management program, by submitting the following materials: PGM Application, Handicap verification, and letter of recommendation.
4. What is the cost to attend EKU?
For in-state students, students can expect a yearly cost of $8,996 (estimated) in addition to room and meal plan.
Out-of-state students in the following states can qualify for a flat rate of $10,000 through the SMART Tuition program in addition to room and meal plan:
Alabama, Florida, Georgia, Illinois, Indiana, Maryland, Michigan, Mississippi, Montana, North Carolina, Ohio, Pennsylvania, South Carolina, Tennessee, Virginia and West Virginia
Additional information about the SMART program can be found at: https://admissions.eku.edu/smart
Out-of-state students not listed among the above SMART states can expect a yearly cost of $18,774 (estimated) per academic year in addition to room and meal plan.
These costs do not include the many scholarship opportunities that are offered at EKU. More information about scholarships offered through EKU is found at: https://scholarships.eku.edu/
There is an additional cost of $1050 per semester that includes all PGA Tests, full golf course and practice facility access, PGA Seminars, tournament program, and player development program. This cost is added to the tuition so that payment for each of these items do not have to be made individually.
5. What facilities will you have access to as a student?
Our students have access to a wide variety of technology and facilities. These are available to improve your game as well as train you on the technologies so you become a proficient golf instructor.
Technology includes the SAM Putt Lab, Simulator, V1 Swing Analysis, TrackMan launch monitor, Tournament Software, and full golf alteration and repair lab.
Facilities include the PGM office space that houses many of the technologies, The Colonel Golf & Learning center which includes a driving range, putting green, and short-game area. Students also have 7 day a week access to the private golf club, The University Club at Arlington.
6. Can I play on the golf team as well as major in PGA Golf Management program?
It is possible to do both the PGM program in addition to the EKU Men's or Women's golf team. However, it takes a player with a competitive playing average of around par or better (typically 72 or lower) in addition to being a strong student to balance all requirements and school work.
Interested students should contact:
Men's Golf coach, Justin Tereshko at: justin.tereshko@eku.edu
Women's Golf coach, Mandy Moore at: amanda.moore@eku.edu
EKU'S PGA Golf Management program has a tournament program that conducts more than 30 tournaments each academic year, allowing students to continue their competitive golf career. These tournaments include: weekly 9-hole events and four (4) PGM "Majors" that are 36 hole tournaments held on weekends.
7. What job opportunities do I have in golf?
Our program's graduates have 100% job placement. Common careers in golf as a PGA Professional include but are not limited to: employed at a golf course as an assistant or head professional, general manger, golf instructor giving lessons, PGA Section or Golf Association to run tournaments, golf club manufacturer and many more. Our internship program prepares and aligns students for any path they would like to pursue in golf.
8. Who/where will I live on campus?
As a student in the PGA Golf Management program, you have the opportunity to live in a Living & Learning Community (LLC) in which you will live with fellow PGM students. The PGM LLC is in the new Martin Hall, visit: https://housing.eku.edu/martin-hall-0
9. How many students are in each class and total in program?
EKU's program has an average of 90-100 total students with usually about 80 of those being on-campus. Each cohort has an average size of 20-30 students. EKU has an average of 17:1 student-to-faculty ratio allowing for small class sizes.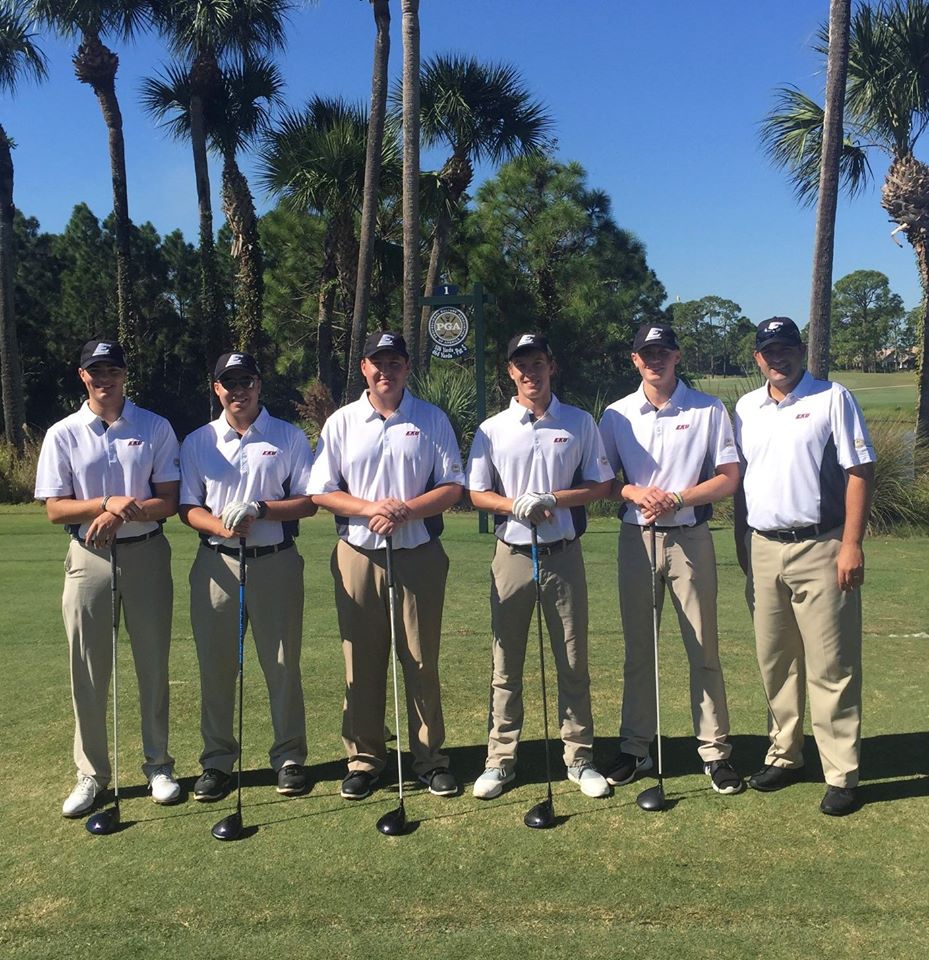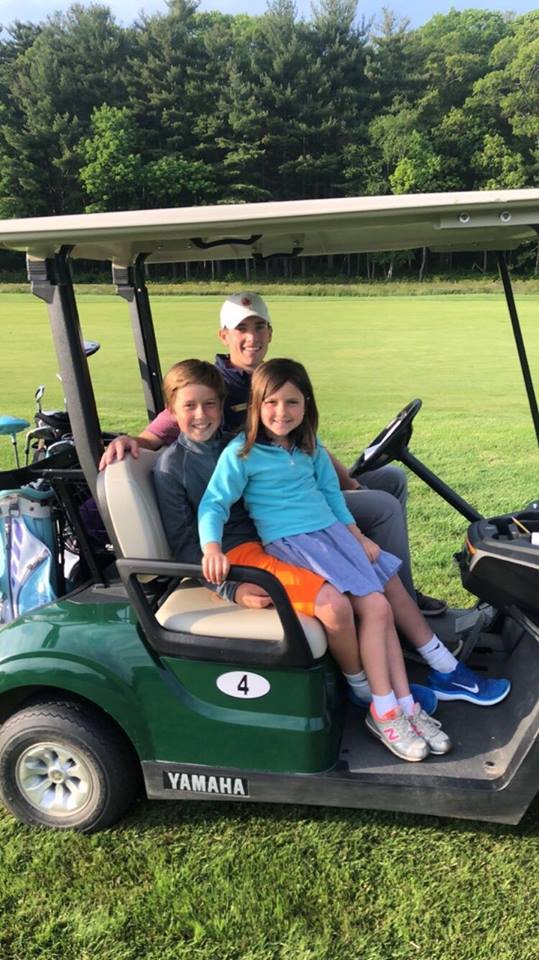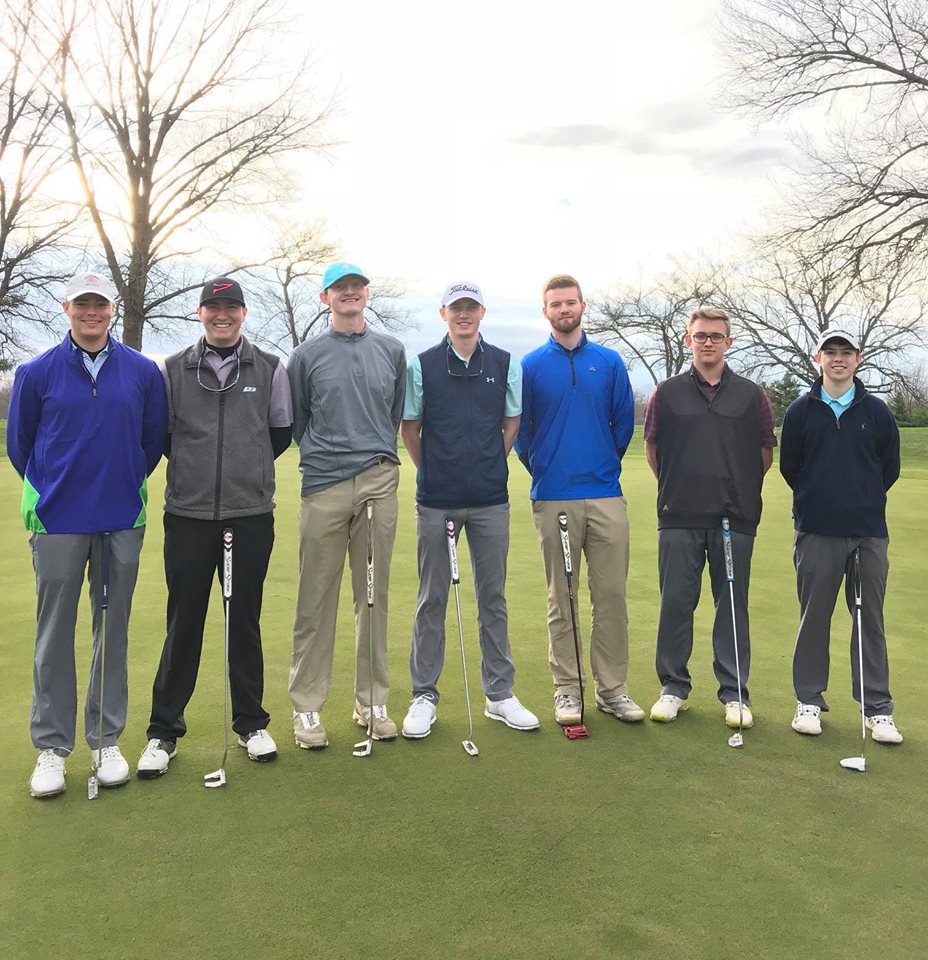 Kentucky Junior Golf Supporters